Next stop in the «Infinity War» week:
My completely redesigned interactive visualization of more than 333 comic book movies and TV-series containing thousands of characters and performers. Check it out on www.blick.ch/8227617 or directly via https://storytelling.blick.ch/infografik/2018/comicnet.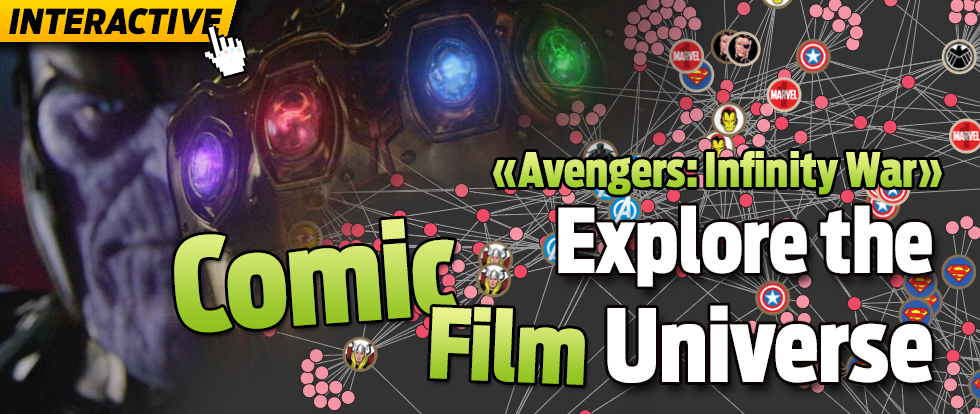 This year, Marvel Studios celebrate the tenth anniversary of their cinematic universe, which began in 2008 with «Iron Man» and now culminates in the spectacular «Avengers: Infinity War».
The perfect time to analyze the properties of Marvel, DC and everything in between.