2023-9-29
Moogerly – Exploring the movie universe through graphs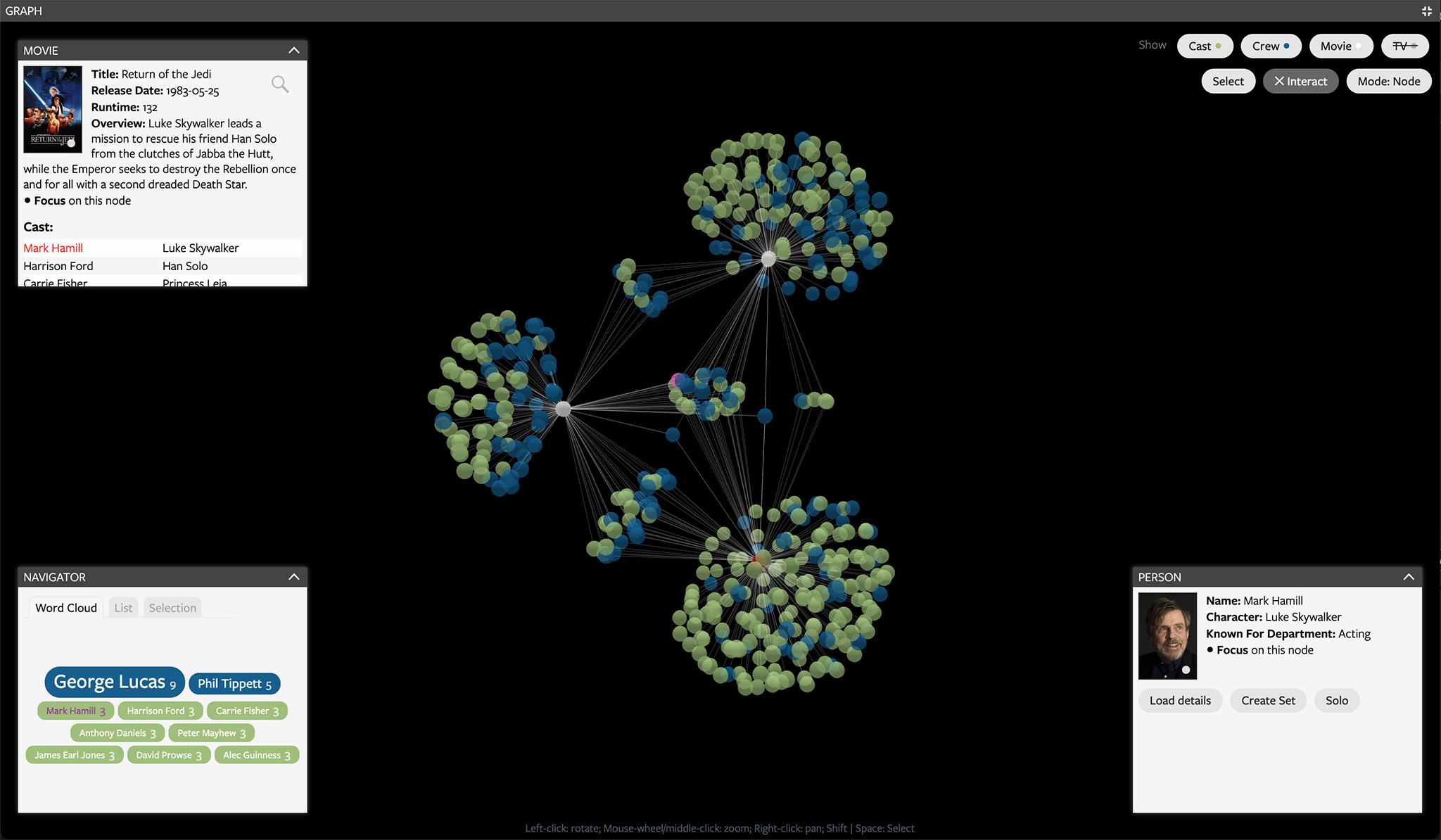 After more than a year of planning, research, and development, I'm excited to share my newest app: Moogerly.com.
The Moogerly platform is aimed at fans of cinema, data, and visualization, allowing them to explore the movie universe through interactive graphs. It provides a unique way to visualize your favorite titles, cast, and crew, and shows how they fit into the interconnected world of film, TV shows, and trivia.
With its continually evolving features, Moogerly is an exciting platform for movie enthusiasts to dive into the world of cinema and TV. The website offers a growing range of predefined sets to browse through. You can also create your own sets by selecting movies and persons of your choice.
Moogerly is a personal project created by the maker of rafenew.world, who aims to bring together data, design, and storytelling while learning new things and improving his skills.
The website's user-friendly interface allows you to navigate through various predefined sets or create your own visualizations. Whether you're interested in exploring the filmography of your favorite actor or tracing the connections between different movies, Moogerly provides an engaging experience for movie lovers.
Moogerly utilizes data and technology from «The Movie Database» (TMDB). This ensures that you have access to accurate and up-to-date information about movies, cast members, crew details, and more. The website is continually being developed to enhance its features and provide an immersive experience for users.
Join Moogerly's growing community of movie enthusiasts and embark on a journey through the fascinating world of cinema. Start exploring today at www.moogerly.com.