After Marvel's disastrous «Iron Fist» I must say Marvel's latest Netflix series «The Defenders» surely was not the redemption all the disappointed fans had been hoping for. And since I haven't even bothered to download «Inhumans» I thought I'd try to stay positive and share some of my latest «discoveries» on Netflix: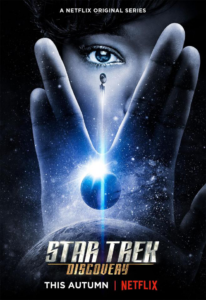 So let's start there, «Star Trek: Discovery». Is it any good? I'm not sure yet. I was quite disappointed after the first two episodes: No sympathetic character, too much exposition talk and even more Klingon babble. But I rather enjoyed episode 4. Jason Isaacs' Captain Lorca might just salvage this property from sinking. I'll wait and see…
Rating: 3
---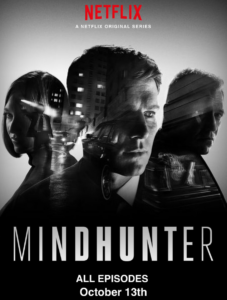 Now to the really good stuff: «Mindhunter» might be more form than function but I enjoyed the hell out of this crime-drama set in the seventies following two FBI agents in the early days of criminal profiling.
Maybe it's the theme of serial killers that got to me. Even David Fincher's (who produced and directed some of the episodes) «Zodiac» was mostly talking heads and even more shots of people talking on the phone, and I still loved it a lot. It must be Fincher's style that I just cannot get enough of. «Mindhunter's» cinematography, sound, music, dialogue and acting are just phenomenal, even though not really that much happens story-wise.
Rating: 4.5
---
Then, «The Good Place» got me by surprise. I didn't know anything about it and I recommend to watch it in the same way. It's really funny, thought provoking, clever and… really funny.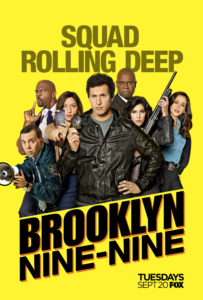 I might have known that I'd like «The Good Place» because it's by Michael Schur, the same guy that created «Brooklyn Nine-Nine» another show I just binge-watch the hell out of. Just because it's funny, clever and, like «The Good Place» damn enjoyable without having the need to get «dark» as so many series nowadays do (which is not a bad thing per se. I love the good ones like «Breaking Bad» or «Mad Men» but it's nice to see, that a good series can be light AND relevant today.)
Rating: 4.5
---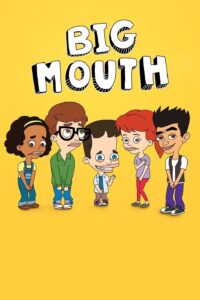 Let's get over here to some adult animation entertainment (not what you think). I've seen Nick Kroll pop up a lot in the last few years in this or that movie and in even more late night talkshows. But the Netflix version of the brilliant Broadway show «Oh, Hello», his collaboration with comedian John Mulaney made me curious about his Netflix show «Big Mouth» . This pretty dark, naughty, but somehow true and heartwarming series where "Teenage friends find their lives upended by the wonders and horrors of puberty" (IMDb) does the trick and entertained me a lot with some let's say uncomfortable themes.
Rating: 3
---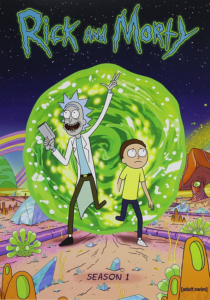 Talking about «dark»: It took much too long for me to finally take a gander at «Rick and Morty». Mostly because I couldn't believe how a show seemingly drawn this crude could be that ingenious and so exactly hit my pleasure center. It's deep, it's mean, it's funny and it's full of pop-culture and science references. It's «The Simpsons» and «South Park» on steroids… or on LSD… probably both.
And it's co-created by Dan Harmon, the creator of «Community», and it shows… so there's that.

Rating: 5