Rating: 3.5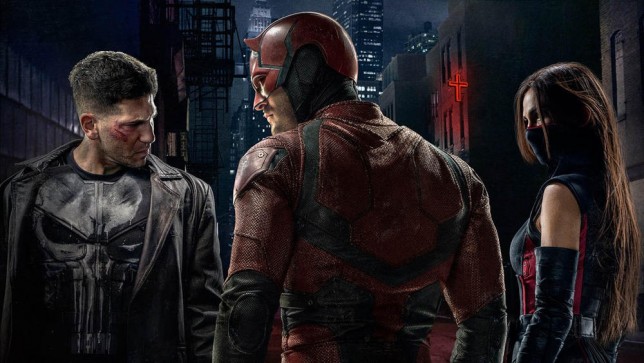 <nitpicking>What really bugged me was his new cowl. Of course they really nailed its design compared to the model of season one, but in a show so gritty and «realistic» compared to similar presentations, I was somewhat surprised about a certain use of movie-magic revolving around the devil's mask. When you spot it, you'll know what I'm talking about and after that it's really hard to unsee.</nitpicking>
But that's it. Other than that, once more Daredevil is almost perfect television. Interesting characters well executed (please excuse the PUNisher), gripping story, stunning action, very easy on the eyes. And I loved his new toy and how they introduced it.
After the trainwreck I saw yesterday that was «Batman v Superman» I'm so glad at least one Studio knows what to do with its Superhero properties. I wonder what it would look like if Marvel could manage to take their spectacle to the big screen… oh wait, they did, and they do. Almost forgot there still lies a civil war ahead…
BTW: What I really liked about «Batman v Superman» was, surprisingly enough, the Batfleck. Not just his cowl, not just his whole costume, but his take on the character. Didn't see that one coming. I wonder how Ben Affleck would do as Matt Murdock on the big screen… oh wait, he did. But let's forget about that.