Rating: 0.5
Maybe this is all my fault? Perhaps I should have honoured my father more. A humble, most esteemed plumber in a picturesque village in the middle of Switzerland, almost two decades ago. (He's alive and well, thanks for asking, but still…)
Or I may could have started earlier with decalcify my faucet regularly.
Who knows such things?
Then maybe, just maybe, I wouldn't be forced today to come before you and use the mighty blogging voice that was bequeathed to me by you, the people, to inform you that the faucets in my bathroom (made by the company «Grohe» in their «Essence» product line) must be one of the very most stupidest examples of industrial design I've ever come across in all my years of endless, gruelling cycles of procrastination and cleaning.
«Why» you ask?
Because It's just not fu*king possible to remove the damn faucet aerator (that thing at the end where the water comes out).
After a tiny little window of opportunity (sometime between five minutes and four years after installation) has passed, say goodbye to your hopes and dreams to ever remove and clean it.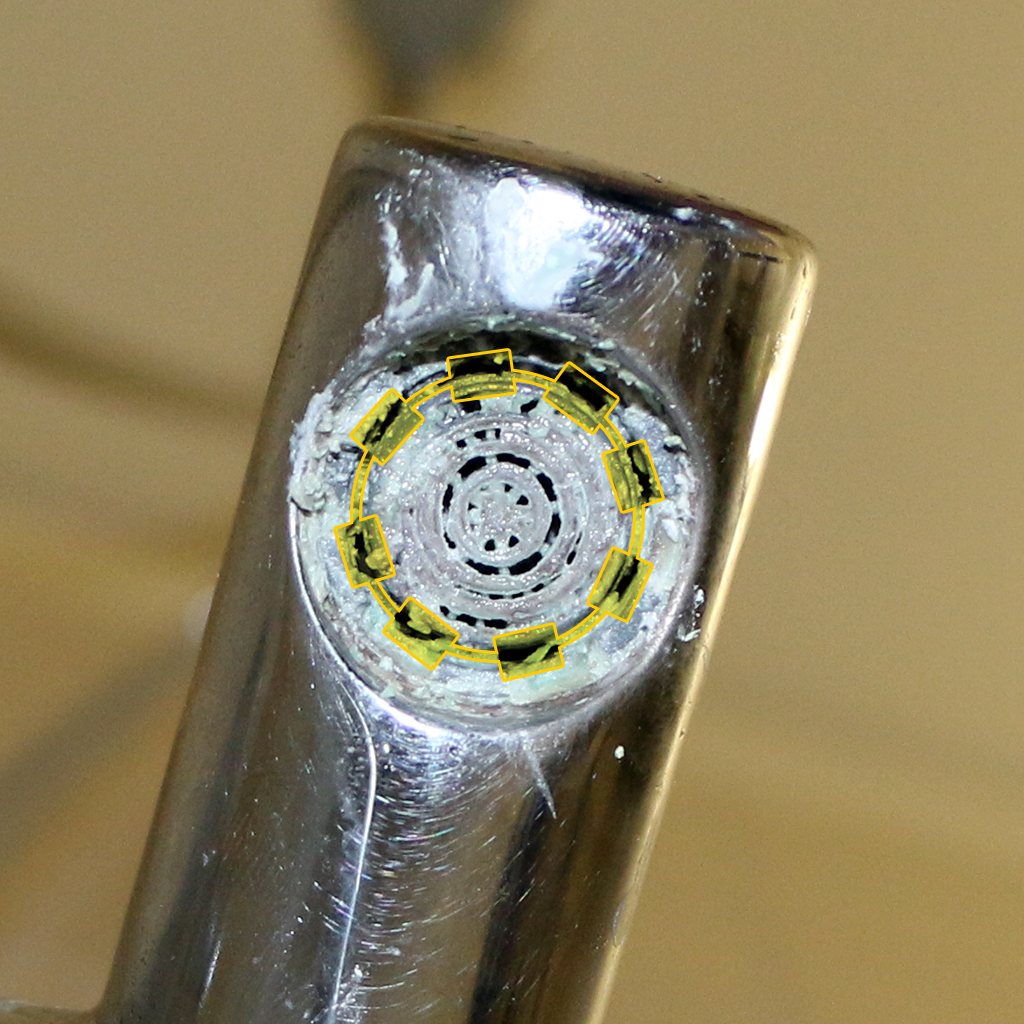 The problem presents itself as a combination of bad design and proprietary standards: Not only can the aerator not be reached by a monkey wrench. No, that devilish little thing is only accessible with a proprietary «Grohe Grooved Key Disassembly Tool» which may be purchased at a reasonable price on Amazon, but itself is built so extremely frail that I wouldn't dare to use it without trying once more to descale the faucet beforehand. Which of course in itself is a futile endeavour because of gravity. But even then, my efforts remained an unsuccessful pipe dream (pun very much intended). Not even my new steam cleaner (the middle-aged man's home workout station) would be of much help.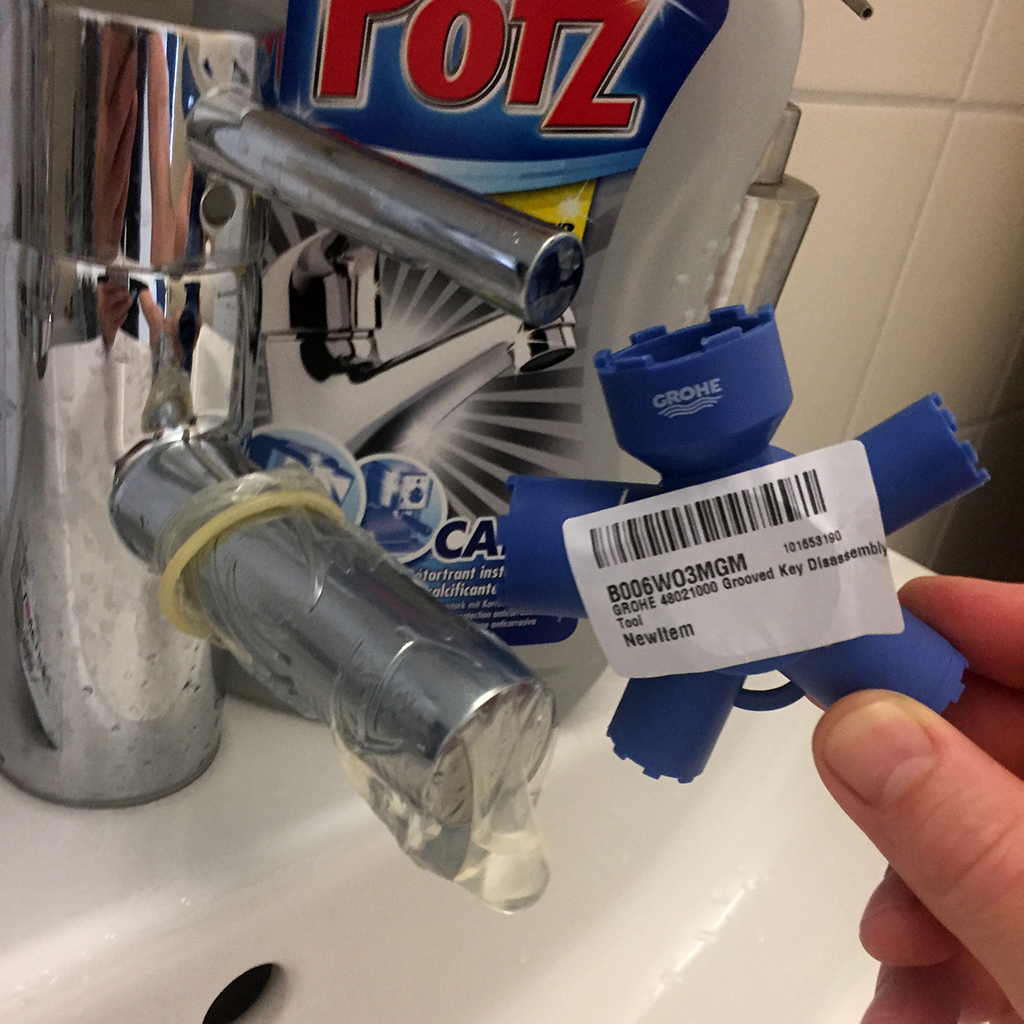 Not only am I extremely disappointed by this latest experience with home appliances,… I might have lost the will to clean altogether. Don't judge me. After all, I'm just a man…
…and not a woman. They are obviously genetically superior in cleaning…
…as someone less gender-sensitive may say…
…not me.
The fine people at «Grohe» in their ivory tower might call it a «faucet aerator», but for a hard-working (for the sake of argument), honest man like me, it's a truly universally piece of sh!t, impossible to clean for all genders, species, classes and kingdoms alike. Removing this darn thing remains an interesting concept, an abstract idea,  an elusive mirage, if you will, unattainable maybe even for life and reality itself.
Who would have thought? After all, I may even have learned something today, even grown as a person.  Doesn't that feel nice?
Love you, Dad!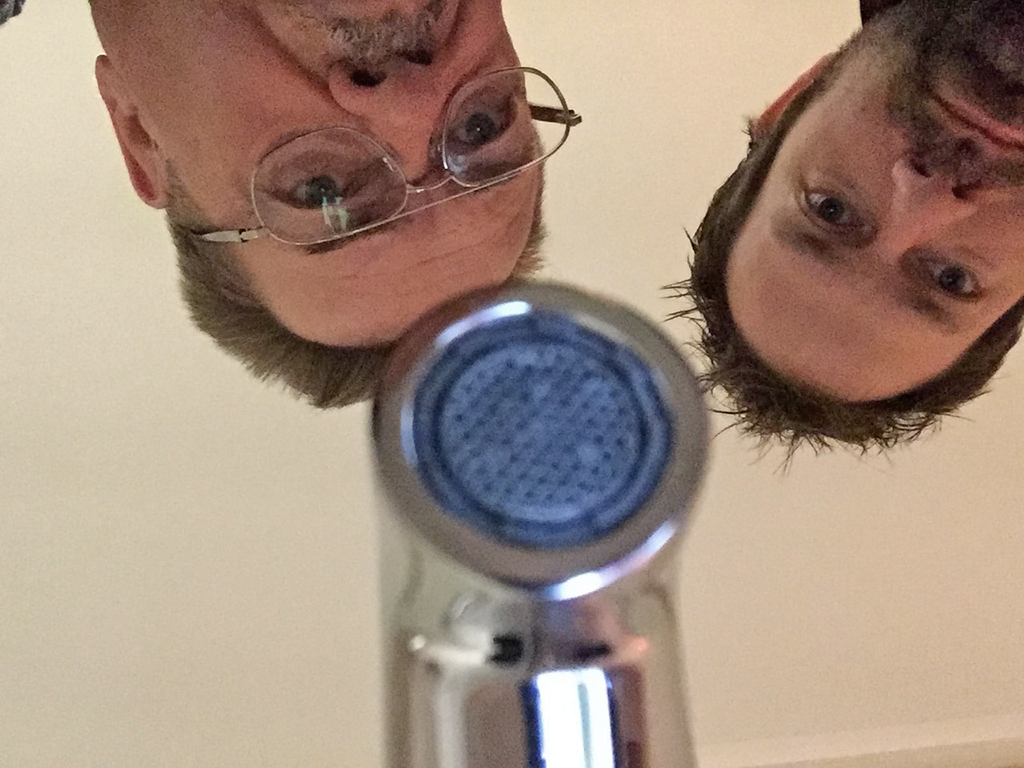 ---
Fun fact: A german synonym for «aerator» is «Vertikutierer» which translated back to english means «Scarifier» and seems appropriate in the context of this article. 
---
Photo credits: rafeman | grohe.ch | bernau-schwarzwald.de, Michael Trefzer