Rating: 2.5
«Venom» surely isn't a good movie but I still kinda liked it. It's not so bad that it's good but it's a clumsy, somewhat lovable construction of uninspired storytelling, average visual effects (but pretty production design) and questionable characters saved by only one thing: Tom Hardy in the title roles as Eddie Brock and his alter ego Venom, bromancing the hell out of almost every scene they're in.
If the rumours are true, a rushed production schedule and a late decision to not make «Venom» rated R might explain this uneven mess of a movie. The end result makes it look as if the creatives decided that if they're not allowed to do a proper bloody version, let's make it silly,… like a Buddy Cop movie with a hint of Screwball-Rom-Com sprinkled on top and some superfluous CGI action added for the studio and the uninitiated crowd.
And somehow, that worked for me. Like the «Tom Hardy Show» that was «Bronson» sans a good movie which would only distract and might take the focus off his performance.
I doubt that Sony really knew where they were going with this. But good for them they didn't try (and fail again) to copy Marvel Studios' approach and took a different way* – a strange, meandering route without any direction, purpose or destination, but still…
This silly mixed bag helps Tom Hardy's performance to stand out even more (and somehow makes it even more enjoyable) and presents «Venom» as a strange but funny, rather forgettable, but entertaining stumble of a movie.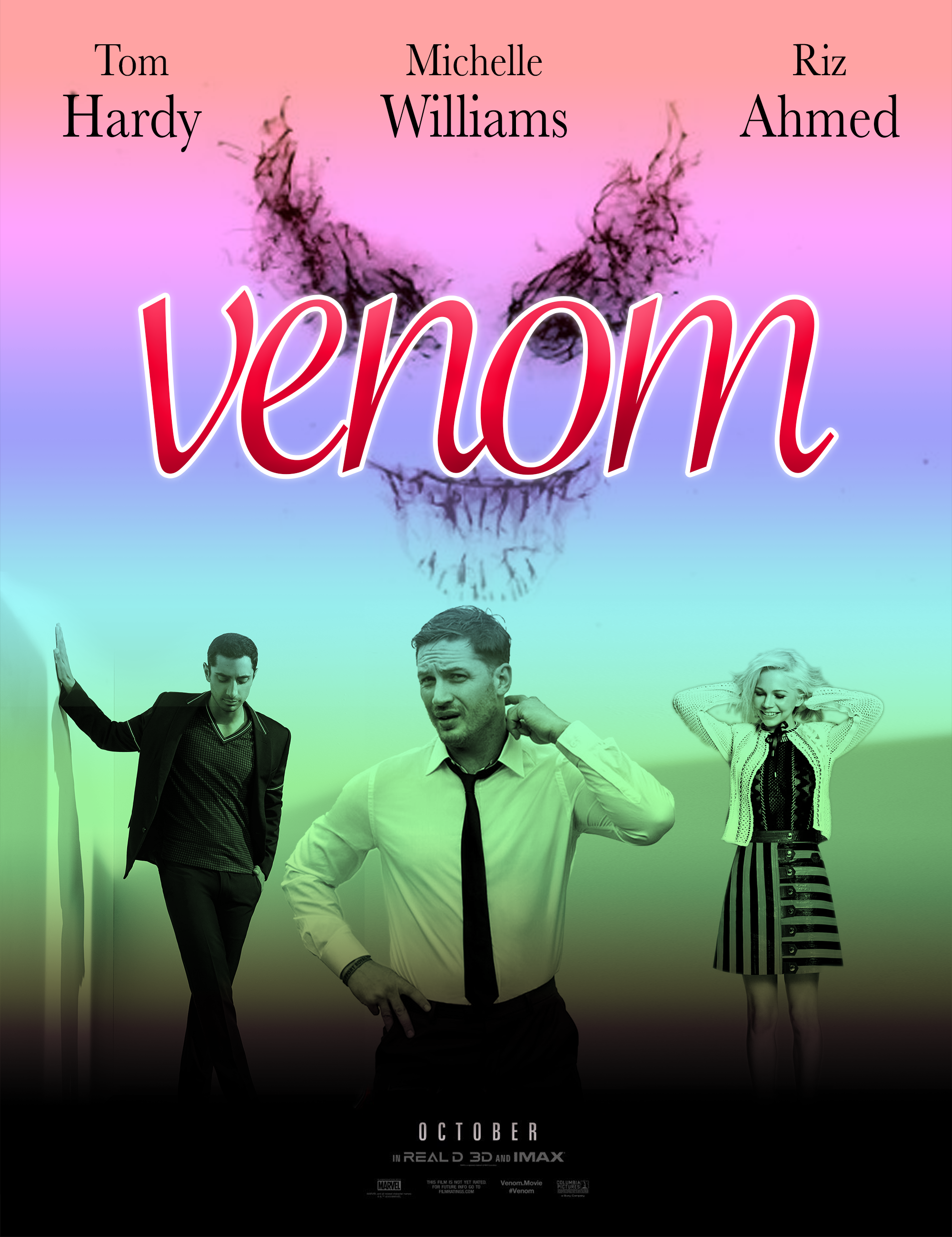 ---
*) «Venom's» mildly amusing second after credit scene – some minutes taken directly from their upcoming animated feature «Spider-Man: Into the Spider-Verse» – seems to confirm how truly lost they are with their remaining rights to use «Spider-Man», not knowing what the hell to do with them**.
**) At this point,  I've given up trying to understand which studio has the right to which characters under which circumstances, but I doubt that cramming all the iterations of all the Spider-Men into one movie is the sensible way to go.
---